Post by viserys on Oct 1, 2022 6:07:41 GMT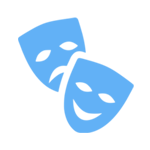 I took its use here to (rightly) mean, this is not the type show that audiences typically expect when seeing a musical. That was commonly said about the show throughout its Broadway run. It is a quiet show with subject matter musicalized less frequently.
Because it implies that "if you don't like it, you're part of the ignorant masses" (who may go and see some jukebox musicals or other extremely easily digestible stuff but nothing a bit more demanding).
I found The Band's Visit as a musical terminally boring and dull. I had enjoyed the original Israeli movie (which I could watch for free on my couch) and found it a lovely little gem, but the stage version added nothing to it, nothing much happens plot-wise and the music apart from 1-2 songs was completely forgettable. I bought a ticket now in the hope that maybe I'll like it better when seeing it live on stage. At least London doesn't make the mistake to tout small intimate shows as big Broadway shows at corresponding prices but actually puts them on in small venues at reasonable prices.
But anyway - I don't like the implication that if I dislike the show, it was "too good" for me. It's the kind of bias that has put me off Sondheim and his hero-worshipping fans for 30 years. No, he's not "too good" for me, neither is the Band's Visit. I have a wide range of favourite musicals and I can enjoy a well-done jukebox musical as much as a small challenging show when it speaks to me. I love the current unconventional Oklahoma revival and I just threw out a crazy lot of money just to see Hadestown in New York, because it's dragging its feet coming over/back. I've seen hundreds of shows in more than 30 years, so I'm definitely not what "the masses" imply here, the people who just go and see 2-3 shows a year, preferrably jukebox or otherwise broadly mainstream.
Can we just accept that different things speak to different people and not just pre-emptively shoot down any potential negative opinions with this kind of statement?