Post by theplaymirrorslife on Apr 14, 2022 14:41:05 GMT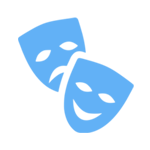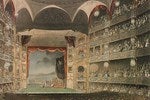 The downside of this of course is that 'exact' layouts cannot be finalised until much nearer the show, and obviously much later than the lead in time for putting shows on sale. Its easy to say surely they should know earlier, but it's all the finite details like how many seats in a particular row, what are the aisle seats, is there enough clearance here or there in gangways to satisfy licencing, what spaces are accessible / flat etc that are only known much deeper in the design process.
That said, I'm sure that there are improvements they can make, such as how and when they communicate with bookers once the seat plans are signed off, given the comments on here.........
Complete nonsense. It's inept management and a contemptuous disregard for the paying punter. Plenty of other venues have fully flexible spaces and manage to have the necessary discussions with set designer and director in a timely fashion before tickets go on sale.
Strange how they always seem to find time to prioritise publicity photoshots for the marketing department. It's about the management having a mindset that places the needs of theatregoers first.
Whilst I completely agree there is more they can do, I don't think it's as simple as them having the contemptuous disregard for the paying punter that you suggest. It's more like the opposite - they have too much regard to 'get it 100% right' that the reality is that the delay in finalising seating plans becomes in itself problematic.... I'm not sure if you have worked in venues, but I have, and believe me it is not a simple job to get these things right - even in the seemingly straightfoward pros arch receiving venues there can be probs with sightlines, sound / speakers, high stages etc, which if not dealt with in the hope the ticketholders won't complain - now that's contemptuous disregard....