Post by Phantom of London on Jan 8, 2018 17:20:40 GMT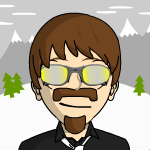 Outside London I have a positive vote for the New Victoria in Woking. On each level FOH (if I remember correctly) is a bar, loads of space, seating and loos. Also, I don't understand why the Churchill Theatre in Bromley has a negative comment. It has loads of space (particularly downstairs), drinks available on several levels and quite a few loos (if you know where to look).
Theatres that do quite well (facilities and ambience) are those that have a new extension to an old auditorium. The Opera House in Belfast is an example - nice old auditorium, but to the side is a nice modern area with good loos, bar, seats, etc. and sufficient space for the audience before house opens.
I mentioned the Churchill, only because to access the stalls, you have to navigate 100 steps. if you have a disability this is far from ideal.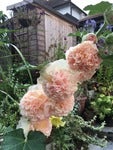 But let us please call out THE OLD VIC. Still despite adding a few cubicles, a massive queue and squashed next to the men who swan in and out, albeit sheepishly. If ever there were a case for uniloos, this is it. Take down the wall between the two facilities and remove the urinals. Then possible to widen the corridor to allow for disabled and a more pleasant entrance. Simples.
I mentioned the Almeida on my original post as poor, because the lobby is extremely cramped and to get from the lobby to the circle, this can only be done, via the outside. I do realise the was built as a Victorian Music Hall, so therefore facilities 150 wasn't as important.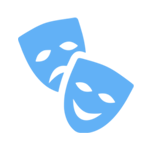 The basement loo layout needs to be re-designed entirely - even if not unisex, it would make more sense for the men's to have direct access from the bar and the women's to gain the corridor space that the men currently squeeze through. It can't be that hard to do!
The Bridge is lovely - I have recommended it to people just for the loos! The Donmar downstairs bar bit has really opened the place up and makes it feel much more spacious and welcoming, too, though they also fail the loo test.
The queue for the ladies in the Old Vic goes all the way up the stairs, so I am pretty confident that for a lot of females, do not complete their mission and have to cross their legs for act 2. Incidentally you can walk across to the Young Vic and use their facilities and they cannot refuse as it is a public building, as it receives Art council funding, however if you're seeing something in the Young Vic, you cannot go across to the Old Vic, as this doesn't receive funding!!! This is still not the perfect solution though.